There's a popular myth floating around that travel is an expensive hobby. Certainly people who travel a lot must have rich parents, lucrative lottery winnings, or work high paying jobs… right?
Normal people can't afford to travel! It's far too expensive for the rest of us…
How I Saved Money For Sapa
Don't worry, I understand where you're coming from. I used to think that way too. As an American who didn't even know what a hostel or GAP year was, I thought international travel was only for the rich and privileged.
How To Save Money For Sapa
After countless emails from readers asking about how I'm able to travel the world constantly, I wanted to share some useful tips about how I learned to save money for traveling.
Because in the beginning, before I was earning a living as a blogger , I had to save up on my own. It didn't come naturally either. In fact I used to be horrible at saving money.
When I quit my job in 2010 to embark on a year long adventure in Central America, I wasn't rich. I was living in South Florida earning $28,000 a year working as a photographer for used car dealerships and nightclubs in Miami.
Incredibly glamorous, I know!
Even with my very average (American) income, and living in a pretty expensive area of the country, I managed to save $7000 in 12 months by transforming my lifestyle and living below my means.
It wasn't easy, and required plenty of hard work and sacrifice, but if I could do it, I'm confident you can too. It doesn't matter if you want to travel for two weeks or two years, the process is the same.
Here's my simple formula that will help you save money for your next trip.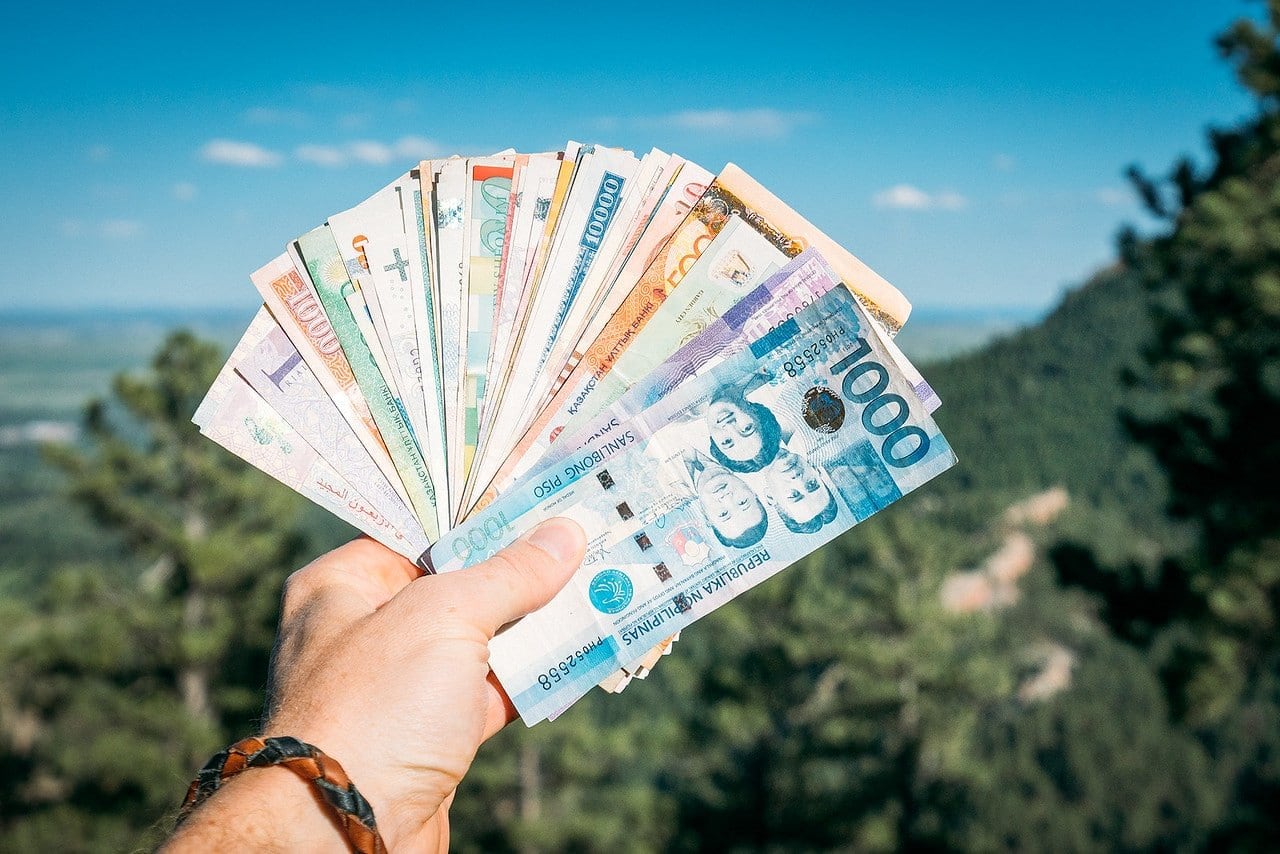 Become Financially Responsible
This isn't intended to sound judgmental. We all start here. What did school really teach you about financial planning? For many of us, not much.
Money management is a learned skill – but most of us don't master the basics until we're adults — if ever. I was clueless for a long time.
If you want to save money for travel, now is a good time to revisit those basics, and maybe iron out a few of those bad financial habits we all acquire along the way.
Remember that this is a marathon, not a sprint.
You are making a significant long-term commitment that's sometimes going to be really hard to stick to. Saving up enough money for travel, or anything for that matter is tough on the soul and demands sacrifice, which is why so few people succeed. The right mindset is everything!
How much do you want this? Because nobody else will make it happen for you. It's YOUR responsibility the whole way.
Equally importantly, how many times are you willing to try and fail until you've successfully learned all the habits and strategies that will put the required amount in the bank to get you traveling?
Good. I think you're ready for this then! (Just don't expect it to be easy.)
Track Your Spending
Money itself isn't stressful. Neither is effective money management. Not knowing what your money is doing? Being afraid to check your bank balance? That's where all the stress happens.
The solution to this is simple.
Put aside a day this weekend, buy your favorite bottle of wine (you'll need it), and go through all your accounts to find out EXACTLY what your finances look like, down to the dollar.
Tracking expenses is an important part of learning where you can cut back, or even eliminate your spending.
I know, you've probably heard this before. But have you actually done it? On a regular basis? It's a powerful way to identify how much money you piss away every month on random crap you don't need.
Write it ALL down. How much do you spend on food each week? Don't forget to include groceries, eating out, bottled water, and snacks. How much do you spend on entertainment? Movies, books, music, sports tickets, dates, etc.
What about vices like alcohol, cigarettes, and coffee?
What are your monthly bills? Rent, mortgage, utilities, car payment, insurance, credit card interest, cell phone service, gym membership, student loans, etc. Don't forget miscellaneous shopping either. Video games, clothes, pet toys, etc.
Now, grit your teeth and look it all in the face. You may be surprised at how much you're spending. Little things tend to add up. This isn't an easy thing to do, I know. That's why you might need that wine.
But it becomes a lot easier if you approach saving with the right attitude. You're not here to judge yourself or wallow in regret. Take your feelings out of the equation because they're not needed.
This is simply about awareness. You're looking your financial situation right in the eye and saying, "OK – this is where I am. This is where I need to be."
If you're like me, building this kind of awareness, and tracking everything, takes time. That's the nature of habits – you don't suddenly change your behavior overnight.